It's never too late for a healthy, beautiful smile!
We're dedicated to providing you and your whole family with excellent, personalized care.
Parmer Lane Family Dentistry provides comprehensive and preventive dental care for the whole family, from Invisalign to cosmetic dentistry. Our long-term relationships with our patients mean that we are able to care for your oral health in an enduring way, and ensure beautiful smiles for life for you and the whole family.
We believe that preventive care and education are the keys to optimal dental health. We focus on thorough exams: checking your teeth and gums, oral cancer screenings, and X-rays when necessary to provide you with a beautiful smile. But this approach can also help ensure that every part of your body is healthy!
We want you to be our patients for life, so we offer affordable rates and convenient payment plans. Come on in—we're always happy to see new patients!
Dr. Garcia and her staff are the best and able to take care of your dental issues or concerns. They are professionals but still make you feel that you are in good hands and as comfortable as possible.
DEBORAH A.
Our Philosophy of Care is Built On
Dr. Lucinda A. Garcia's passion for dentistry began as a teenager when she volunteered as a translator on dental mission trips to Mexico. During these trips, she was moved by how dentistry could have such a positive impact on people's lives. Recognizing her interest, the missionaries encouraged her to seek a mentor in the field to nurture her passion.
Fortunately, Dr. Garcia did not have to look far: two of her older brothers were already dentists. You could say that her family got the dental bug, indeed, there are now four dentists in Dr. Garcia's family.
Following in her brothers' footsteps, Dr. Garcia graduated from Baylor College of Dentistry in 2003. While her brothers still practice in South Texas, Dr. Garcia has forged her own path in Austin since 2006.
For over 15 years, Dr. Garcia has practiced dentistry and she treats all her patients like family. Indeed, she enjoys taking the time to learn each patient's story, and, because of the rapport she's established with her patients, Dr. Garcia has been blessed to have been a part of her patients' weddings, graduations, and other family events through the years.
Dr. Lucinda Garcia is always willing to talk about her family, laughing with moms and dads about the joys and struggles of raising two boys.
Finally, knowing that dentistry is always improving (whether it be through new techniques or equipment), Dr. Garcia stays current with the latest developments as a member of the American Academy of General Dentistry, Impact Austin Study Club, and Austin Aligners.
We hope that you will become a part of the Parmer Lane Family Dentistry family.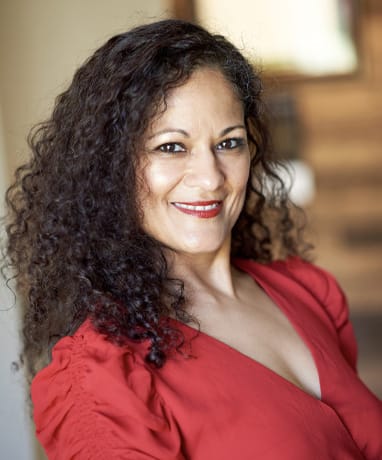 Administrative Manager
Alma was raised in El Paso, TX, and joined Parmer Lane Family Dentistry with Dr. Devine in 2000. When Dr. Garcia decided to buy the practice in 2007, Alma came with the building. Alma has watched patients grow from children to adults and has formed lasting relationships. Alma views Parmer Lane as part of her family and cherishes her relationships with the team and patients.
Alma was married in 2018 and is a proud mother of two incredible adult kids. Fun Fact! Alma loves going to heavy metal shows, watching her Cowboys play on Sundays, and traveling all over the world.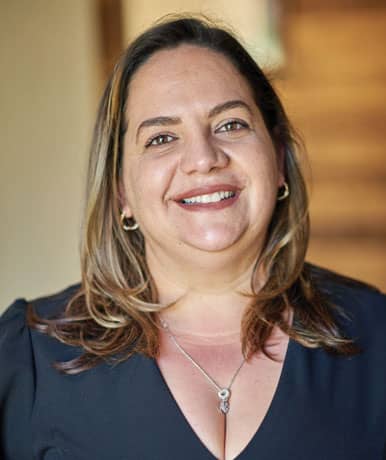 Dental Hygienist
Leisy grew up in Cuba surrounded by doctors and dentists which is where her passion for dentistry started at a young age. Her education in dentistry has provided her with a strong foundation of knowledge and experience. It has always been Leisy's focus to make each patient feel at home and she works hard to give her patients the attention they deserve.
Leisy moved to Austin from Miami in 2019 and feels truly blessed to live and work in such a wonderful community.
Leisy is married to her high school sweetheart. They have 2 kids and a little maltese toy dog. The family loves spending time together and traveling.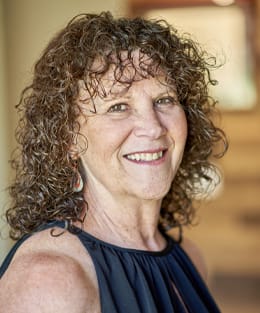 Practice Manager
Denise is our Practice Manager. She has been with Parmer Lane Family Dentistry since 2016 as an insurance and billing specialist. With over 25 years of experience in practice management, she is hoping to bring Parmer Lane Family Dentistry to new levels of success so that the team can WOW! every patient experience. Denise began her career in office management in a mental health practice in Connecticut in 1989.
Denise loves working with a doctor whom she trusts and a team that is so great at working together and having fun. She can't wait for our team to take care of you!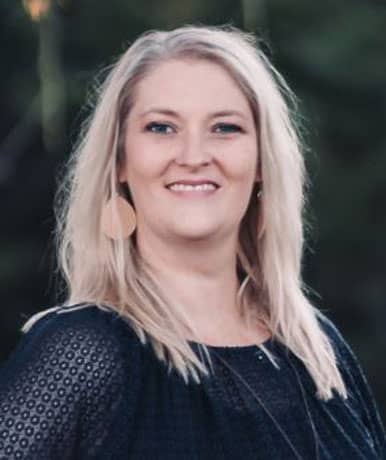 Dental Hygienist
Brandi joined our team during her 20th year as a Dental Hygienist. She comes from the Panhandle of Texas and moved to the Austin area in 2003 after she completed Hygiene school. Her love and passion for the dental field keeps her excited about meeting new patients and sharing her knowledge of dental health.
Traveling and spending time with her family and friends keeps Brandi smiling. She loves to plan the next destination for her, her husband and daughter to learn about. She also enjoys taking her dog, Remy, to places that allow pets.
Brandi is overjoyed to join our family here at Parmer Lane Family Dentistry and is looking forward to many more years to come at her new dental home. She is excited to meet you and share her enthusiasm about dentistry!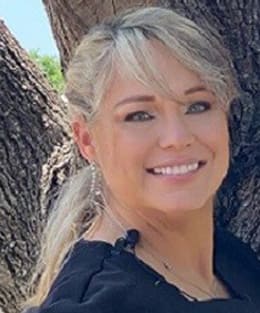 Registered Dental Assistant
Maloney comes from the northern U.S., and she moved to Austin in 1989. No more snow shoveling for this girl! Maloney has been a registered dental assistant for 30 years, and she really likes being able to help put patients at ease.
She has three children and a wonderful husband, Eddie, who she enjoys spending time with.